James Walsh – Project Director
James is an Irish oceanographer who has been working on projects related to rural development and environment for more than 20 years. Director of GOPA RDE since 2018, he has been working in the company for 22 years, giving him a sound knowledge of EU contractual procedures, and solid managerial and coordination skills. This Ocean Governance project provides him the opportunity to combine two of his passions: Oceans and International Projects.
Puri Canals – Technical Director and Networks Twinning Coordinator
Puri has permanently combined her professional activity with her voluntary social commitments in nature conservation. Born in Tarragona (Spain), she has a Degree and PhD in Biology from the University of Barcelona (1986 and 1996). Among other roles, she was president of the League for the Defence of Natural Heritage (DEPANA) (Catalonia, 1994-2010), councillor and vice-president of the International Union for Conservation of Nature (IUCN) (Switzerland, 2000-2008), member of the Advisory Council for Sustainable Development of Catalonia (since 2007) and the Scientific Council of the Conservatoire du Littoral ('Coast Conservatory', France, since 2005). She currently works as international freelance consultant and has experience working in environmental projects for the World Bank, UNDP, UNEP and the European Commission; since 2009 she has been president of the Mediterranean Network of Marine Protected Areas (MedPAN).
Jean-Jacques Goussard – Coastal Resilience Twinning Coordinator, Scoping Study Coordinator
Jean-Jacques, PhD, is an ecologist by training with over 30 years' experience in Europe, South America, Africa, the Indian Ocean and the Pacific. For the past 20 years, he has worked particularly on the links between marine and coastal conservation, land use and maritime spatial planning, and disaster risk reduction associated with climate change. He has developed several tools designed to evaluate public policies and development programmes in the environmental field. He coordinates the coastal expert group of IUCN's Commission on Ecosystem Management.
Francis Staub – Marine Mammals Twinning Coordinator
Francis started his career working for the French Ministry of Environment, then the World Bank headquarters in Washington D.C. at the Environment Department before becoming a consultant. Based in London since 2012, he founded Blue Pangolin Consulting (
www.blue-pangolin.net
), a consultancy company working towards the conservation and sustainable use of marine, coastal and terrestrial resources. Francis also has a strong interest in Marine Protected Areas and developed several tools to evaluate their effectiveness. For the last 20 years, Francis has been involved in the 
International Coral Reef Initiative
 (ICRI). He acted as strategic advisor to most of the governments who have chaired ICRI (USA, France, Australia, Japan among others). He is currently ICRI's global coordinator on behalf of the governments of Monaco, Australia and Indonesia. He is also a member of the Steering committee of the 
Global Coral Reef Monitoring Network
 (GCRMN) and a strategic advisor to the 
French Coral Reef Initiative
.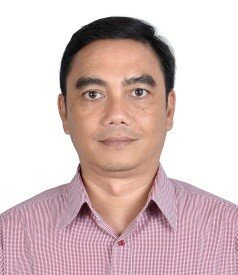 Veda Santiaji – South East Asia Expert
Veda has spent more than 20 years working on conservation of marine biodiversity in Indonesia. Starting as a university marine scientist, he later joined WWF in order to use his knowledge in the field. He has extensive work experience in close cooperation with local communities in Southeast Asia – educating them on the importance of MPAs for their livelihoods, facilitating cross-learning on critical marine habitats and threatened species conservation methods, and involving them in conservation activities. Such community driven approaches have led to sustainable project results, with locals continuing conservation activities far after the completion of official conservation projects. Due to the aforementioned experience, he is a proficient dialogue facilitator between governments and local communities.
Charles Besancon – Conflict Resolution
Charles has degrees in both Social Anthropology and in Forestry, with specialization in protected areas planning. He has 27 years of professional experience working for the United Nations and other international organizations and has worked and/or travelled in 65 countries. He has wide experience in conflict resolution as well as facilitating transboundary collaboration agreements.
As a staff member of the Secretariat for the Convention on Biological Diversity (CBD) and head of the LifeWeb Initiative, he facilitated negotiations among delegates to the Convention and between donors and recipient countries in the context of resource mobilisation.  He is a co-author of the book, "Transboundary Conservation: A new Paradigm for Protected Areas" and has published numerous other professional publications on the topic of peace parks.
He is the former Co-Chair of the IUCN Transboundary Conservation Specialist Group (2003-2008) and now serves as Senior Advisor to this group. Charles has worked throughout South East Asia. These countries include Myanmar, Thailand, Malaysia, Vietnam, Philippines and Indonesia. Most of his work in this region was related to official Convention on Biological Diversity meetings including capacity building workshops, field visits to protected areas related to finance assistance, and conference participation.
Katharine Mill – Communication
Katharine is a freelance writer, editor and communications manager with over 25 years' experience, including 20 in EU affairs. A former journalist and NGO media strategist, she has advised UK public authorities and non-profit groups on campaigns and communications. For the past 10 years she has worked in communications for the European Commission, largely on environment policy, and in recent years also with DG International Cooperation & Development and its Biodiversity for Life flagship programme. Katharine studied Philosophy and French at the University of Bristol (UK), taught English for two years at Bordeaux University, and has authored several travel guides to Belgium.
Klaas Jan Teule – South East Asia
Klaas has lived and worked for WWF in Indonesia since 1998. He has managed several field conservation programs in Eastern Indonesia before becoming the program and conservation director for WWF Indonesia. In this role Klaas has developed and overseen the implementation of several strategic and business plans of WWF Indonesia and helped develop the organization from a project-based organization into the largest conservation organization in Indonesia with an annual turnover of approximately 25 million USD, currently over 400 staff in more than 30 offices throughout Indonesia. Klaas was a key member to the development of the regional initiatives Coral Triangle and Heart of Borneo recognizing the needs to work across borders to have conservation impact at scale while fully benefitting from the global WWF network to link policy makers, business and experts to its strategies.
Klaas has supervised the development of WWF Indonesia's marine program to become one of the largest marine teams in the WWF network. He has led numerous successful fundraising efforts that linked on-the-ground conservation efforts with foreign donor agendas. In his most recent functions as senior advisor to WWF Indonesia, he has continued in a strategic fundraising and partnership development role as well as coaching and mentoring senior staff in WWF Indonesia to become effective and confident leaders in their respective fields
Bárbara Casado – Communication and Events
Bárbara is an Events Manager and Communication Expert with a background in journalism. She has more than 15 years of experience with a strong focus in managing EU-funded projects related to the organization of events/workshops/seminars, in physical and digital format, as well organizing conferences as an expert at the highest level worldwide. She was the Project Director (Team Leader) for the first digital edition of the European Research and Innovation Days (EU R&I Days 2020). Moreover, she has organized more than 200 events worldwide (some of them in the ENI region and with DG NEAR), but also events targeting CSOs and NGOs. She is a communication expert and has worked extensively designing and implementing communication strategies for EU-funded projects.
Hoai-Huong Doan – Financial Manager
Huong, Project Manager of the Department of Rural Development and Environment, has been a GOPA staff member since 2009, working until 04/2019 as Finance and Contract Manager and since 05/2019 as Project Manager.
She is well-acquainted with EU procedures and regulations. She has gained broad international experience in the administration of a large number of complex EC-funded and other donor-funded programs in Asia, Africa and Latin America.
Arnaud Gotanegre – Senior Project Manager
Arnaud is an internal member of GOPA staff, and acts as senior project manager for the headquarter. Graduated from the Faculté Universitaire des sciences agronomiques de Gembloux in Belgium, he is an experienced leader with a demonstrated history of working for biodiversity protection, creation and conservation of protected areas as well as rural development, governance, program monitoring and evaluation, research and environmental awareness-education. Mainly in tropical regions, he is a key player for positive changes in the blue and green economy.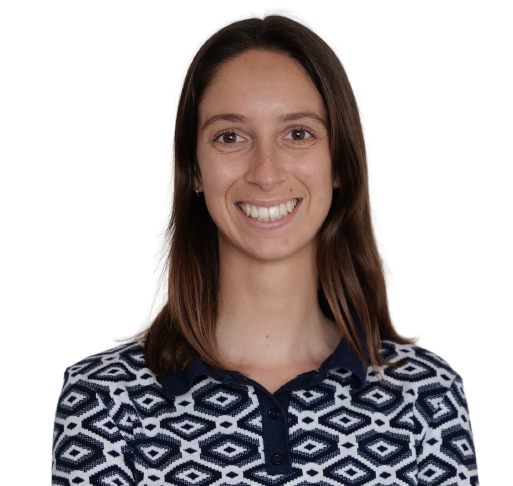 Sarah-Marie Thomas – Communication and Outreach Expert
Sarah joined the team as an intern during her Master's degree in Law and Economics of the Sea at NOVA School of Law in Lisbon. She holds a Bachelor's degree in Politics and International Relations from the University of Aberdeen, Scotland. Sarah is a junior communication expert and has gained experience at the foreign, security and development policy press office of the German government and the International Tribunal for the Law of the Sea. She is also passionate about marine conservation and acts as a European Youth Ambassador for the NGO Surfrider Foundation Europe.